DoD Leaders Encourage Women Seeking Information Technology Careers
Fri, 16 Mar 2018 22:14:00 GMT
Two senior Defense Department officials shared their paths to success with other women aspiring to succeed in the information technology field during a Women in the Department of Defense Luncheon hosted by the Armed Forces Communications and Electronics Association.

NATO Trends Heading Up, Annual Report Shows
Fri, 16 Mar 2018 20:01:00 GMT
NATO has stepped up recrafting deterrence and defense, and the alliance's annual report for 2017 shows that the trend lines for the alliance are up, Secretary General Jens Stoltenberg said.

Defense Official Discusses Security Cooperation Reform
Fri, 16 Mar 2018 18:32:00 GMT
The Defense Security Cooperation Agency plays a role in the new National Security Strategy, and is working to reform its efforts within the security cooperation enterprise, Army Lt. Gen. Charles W. Hooper, agency director, said.

Eucom Commander Discusses Counteracting Russian Disinformation
Fri, 16 Mar 2018 18:05:00 GMT
Russia is using all aspects of government power to overthrow the existing international rules-based infrastructure and especially trying to subvert NATO, Army Gen. Curtis M. Scaparrotti, commander of U.S. European Command, said.

Medical Examiner System Personnel Train in Operation Joint Recovery
Fri, 16 Mar 2018 15:53:00 GMT
More than 200 active duty and reserve service members and personnel from the Armed Forces Medical Examiner System participated in Operation Joint Recovery at Joint Base McGuire-Dix-Lakehurst, New Jersey. The Defense Department mortuary affairs exercise involved search and recovery missions in tactical and nontactical environments, operating a mortuary affairs contaminated remains mitigation site, and establishing and operating a mortuary affairs collection point and a theater mortuary evacuation point.

Officials Report Details of Latest Defeat-ISIS Strikes in Syria, Iraq
Fri, 16 Mar 2018 13:56:00 GMT
Combined Joint Task Force Operation Inherent Resolve and its partners continued to strike Islamic State of Iraq and Syria targets in designated parts of Syria and Iraq between March 9-15, conducting 23 strikes consisting of 37 engagements, Combined Joint Task Force Operation Inherent Resolve officials reported.

Face of Defense: Combatives Instructor Began Breaking Barriers in High School
Fri, 16 Mar 2018 12:38:00 GMT
Air Force Tech. Sgt. Heather Perez, a combatives instructor with the New Jersey Air National Guard, was a cheerleader in high school when she decided to try out for the school's football team. She made the team as a kicker before moving to safety on defense, and has been breaking barriers ever since.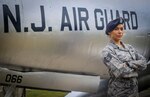 U.S. Aircraft Crashes in Western Iraq
Fri, 16 Mar 2018 12:12:00 GMT
Combined Joint Task Force Inherent Resolve officials said that a U.S. HH-60 Pave Hawk helicopter that crashed in western Iraq does not appear to be a result of enemy activity.